Comprehensive alerts for home sales and rentals
Mover Alerts sends timely notifications of daily UK home sales and rental activity to ensure your customer data is relevant and compliant

Over 10% of the UK's adult population move home each year. Of these movers many forget to inform companies (utilities, banks etc) that they have relocated.
Keeping track of these customers is challenging. With the continued growth of renters – who may move more than once a year – this trend is set to get worse. Customers moving home is often a trigger for them to switch supplier. This is the perfect time to engage and anticipate their needs.
Mover Alerts contains properties listed for sale and rent that, when matched to your database, enable you to identify customers that are planning or in the process of moving. This advance notice means you can act before you lose touch.
Mover Alerts makes it easy to keep track of your customers, prevent mover attrition, and ensure your data remains accurate and complies with DPA and GDPR regulations.
Includes data on over 2.5M property alerts per annum and growing
Information on both homeowners and renters who are moving home
Super-fast notification provided daily via our JetStream Proactive service
GDPR compliant; property details are held at address level & do not contain personal information

Unlock
Mover Alerts

benefits
Mover Alerts is unlike any other file in the market and here's why:

Comprehensive & Reliable
You can rely on our accurate, comprehensive whole of market coverage for both homeowner and renter movers. Our data contains over 2.5m property alerts per annum (based on 2021 figures), it's sourced from several property portals and provides full information about each individual property at address level including the 'status' of the home move.

Proactive
Match your customer data to our Mover Alerts file using JetStream, our key-to-key matching service, and you'll receive an automatic flag on your database together with a daily 'proactive alert report' signalling they have placed their home on the market.

Understand mover status
Mover Alerts will also update you when the progress of your customers move changes. e.g. initial listing, under offer, completion etc. helping you keep track of exactly where your customer is in their home mover journey and helping you meet their specific needs at every point.

Premium mover data
If you need more information about the property being sold or rented our premium mover data service is available. It includes enhanced property details such as number of bedrooms, reception rooms and bathrooms, property type and tenure.

Save money
Mailing goneaway data wastes large amounts of marketing budget; the costs of removing a record are far cheaper than production and mailing costs.

Fully compliant
Mover Alerts data is held at address level only. It doesn't contain personal information and is compliant with both the DPA and GDPR requirements.
Ready to learn more about
Mover Alerts

?

Find out how Mover Alerts can help your business.

Enter your details or call 0370 334 1510 today.
Case Studies
The Ark offers unrivalled data solutions, advanced matching software, and leading suppression and identification products. The following case studies demonstrate the significant impact our services have had on our clients data intitiatives.
Blog
Here you can read our latest company news, our thoughts on the world of data and advice regarding the data challenges facing large organisations today. 
The Ark has been accredited after passing the Data & Marketing Association (DMA) rigorous and thorough compliance audit process. Membership of the DMA is an endorsement that The Ark is a dedicated and responsible marketer.
Today more than ever, it's critical to make sure that mailing files contain as few deceased records as possible, preferably none. The question I frequently hear is – can I do more to stop mail arriving with a recently bereaved relative?
Here are 4 things to think about when planning your data suppression: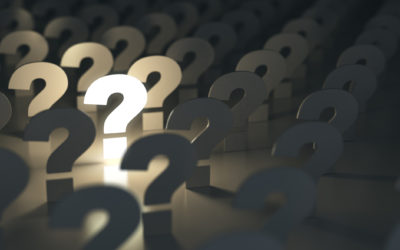 Complacency when it comes to data suppression could be sabotaging your campaign performance and may also derail your GDPR compliance plans.