Harness the power of Utilities Data to reach Net Zero targets
Identify and pre-qualify consumers for green initiatives with laser precision.
Empowering green living with

Utilities Data

 
Persuading households to embrace greener technologies during a cost-of-living crisis, especially given the UK's poorly insulated housing stock, is a daunting task.
Our Utilities Data makes this challenge manageable in two key ways:
Green Technology
Understand the green technology landscape better with comprehensive, detailed data, and advance the adoption of these technologies and insulation improvements, contributing to a more eco friendly UK.
ECO Home Improvements
Meet your ECO Scheme obligations, financing insulation improvements in inadequately insulated homes. And motivate those not qualifying to support a greener, sustainable future.
Avoid hefty fines by meeting ECO Scheme targets
Increase the efficiency and precision of your targeting
Engage with households which are interested and capable of adopting greener technologies
Pre-qualify sales opportunities, improve conversion rates & minimise wastage
Identify consumers most likely to implement green technologies
Promoting high-value, new green technologies to an audience unfamiliar with these products requires precise targeting.
With our comprehensive utilities data you can identify eco-concious homes with the highest purchasing potential and focus your efforts on those most likely to buy.
Leveraging our extensive UK Household File with data on every UK home, we can help fine-tune your targeting strategy, pre-qualify your audience, and personalise your communications to maximise conversion.
Key features of
Utilities Data for green technology initiatives
Pre-qualify your market
Identify home & household attributes that are essential targeting criteria for your products e.g. a roof suitable for solar panels, a garage or driveway suitable for EV chargers, low EPC ratings suitable for air source heat pumps etc.
Identify eco-conscious consumers
Target audiences with a positive inclination towards green and environmental causes.
Ensure affordability
Select owners with the disposable income to ensure affordability.
Build bespoke profiles
Analyse your customers & match them to our utilities data to identify key targeting variables. Build distinct product audiences for each technology type based on your customers behaviour and attributes.
Prioritise people ready to buy
Identify those who are most likely to be in-market for your products.
Personalise communications
Reach the right people with the right message, at the right time.
Identify households qualifying for funded ECO home improvements
Identify households qualifying for fully/partially funded insulation or heating system improvements under either the ECO Scheme or The Great British Insulation Scheme (formally ECO+).
Our highly accurate and proven method is ideal for targeting vulnerable and low-income families living in poorly insulated properties which haven't previously had work carried out on them.
Identify prospects that aren't on your competitor's radar and engage them before they do. Meet key targets effortlessly and improve the efficiency of your sales and marketing activity.
Detailed dataset
In addition to detailed property and household data within The UK Household File we have developed a powerful utilities dataset covering critical information such as:
EPC Ratings (actual and modelled)
Presence of garage and/or driveway
Presence of, or suitability for, solar panels
Unlock Utilities Data benefits
Our unique combination of property, household and utilities data provides unrivalled insights.
Coverage of every UK home
30+ million UK households
Key property & household insights
Comprehensive, unique and accurate
GDPR compliant address level data – contains no PII
Evaluate our dataset
The Ark offers a sample dataset of 100 records, free of charge, exclusively for evaluation purposes.
We're able to provide this evaluation dataset in a format that suits your needs – whether directly through The Ark's user-friendly JetStream API, an Excel spreadsheet or a csv file.
Volume of
Utilities Data

at your fingertips
938,238
Low income** households in England & Wales with a Council Tax Band A-D and an actual EPC rating D-G
497,395
Low income** households in England & Wales with a Council Tax Band A-D and a modelled EPC rating D-G
93,970
Low income** households in Scotland with a Council Tax Band A-D and a modelled EPC rating D-G
* Data counts accurate as of July 2023
** Low income calculated using a combination of income value & our vulnerability index to select households most likely to be vulnerable
Key features of
Utilities Data for ECO initiatives
Prioritise support
Identify the most vulnerable households including those on low income, on benefits, living in deprived areas etc.
Pre-qualify eligibility
Smartly target households that qualify for government support.
Meet government targets
Meet ECO targets and minimise the risk of potential fines
Smart collaboration
Provide insight to energy partners & collaborate with other service providers
Case Study
Predictive Modelling identifies eligible ECO scheme prospects for leading UK insulation provider
Ready to learn more about
Utilities Data

?

Discover how our data solutions can help you meet your targets, and make a significant contribution to a greener future.

Enter your details or call 0370 334 1510 today.
Case Studies
The Ark offers unrivalled data solutions, advanced matching software, and leading suppression and identification products. The following case studies demonstrate the significant impact our services have had on our clients data intitiatives.
Blog
Here you can read our latest company news, our thoughts on the world of data and advice regarding the data challenges facing large organisations today. 
The Ark has been accredited after passing the Data & Marketing Association (DMA) rigorous and thorough compliance audit process. Membership of the DMA is an endorsement that The Ark is a dedicated and responsible marketer.
Today more than ever, it's critical to make sure that mailing files contain as few deceased records as possible, preferably none. The question I frequently hear is – can I do more to stop mail arriving with a recently bereaved relative?
Here are 4 things to think about when planning your data suppression: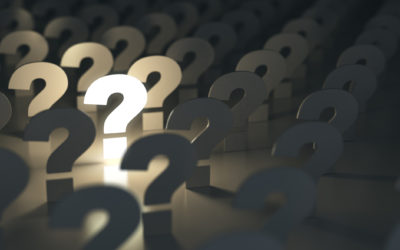 Complacency when it comes to data suppression could be sabotaging your campaign performance and may also derail your GDPR compliance plans.