The Ark (cm) Limited Data Usage
About The Ark (cm) Limited
The Ark (cm) Limited is an established UK based company providing data quality products to help organisations keep their data up to date and accurate and to comply with relevant data laws.
The Ark (cm) Limited are members of the Direct Marketing Association (DMA) and we are a registered Data Controller with the Information Commissioner's Office (ICO) – Registration Number Z9518886.
The Ark (cm) Limited are a responsible data quality business and we work with organisations across many sectors including finance, retail, insurance, property, utilities and leisure. 
Data Sources
We source, collate and manage information and supply selected information to the reputable companies we have chosen to work with.
We receive this information from data contributors, all of which comply with data protection legislation and are registered with the ICO.
Data contributors are organizations who collect your information for marketing purposes and share this data with us when you sign up with them and tick the relevant boxes or a legitimate interest has been established to share the data. Data is collected from various sources including:
Online competitions and offers
Subscriptions and publications
Online surveys
The Open Register (previously known as The Edited Electoral Roll)
Open Government Data (including postcode level UK Census information and property transactions) 
What types of consumer information do we work with?
The personal information we hold about you will be limited to your name and any previous address(es) you have lived at only. 
What information do we not hold?
We do not hold sensitive information about you such as:
Financial data
Credit scores
Health information
Political preferences
Religious preferences
Sexual preferences
Data relating to children.
We do not intentionally obtain or process data relating to children. We and our data partners take all reasonable efforts to ensure that the personal data we hold only relates to individuals aged 18+ and this is reflected in any terms and conditions where data is collected. 
Data Processing
At The Ark (cm) Limited we take great care in collecting and processing consumer information. We only work with businesses that meet our stringent criteria for both data collection and marketing purposes, and we only ever work with data contributors and clients that operate within UK Data Protection Law and are registered with the ICO.
We take every reasonable step to ensure compliance with UK Data Protection Law and this includes ensuring that the data we hold is:
Processed lawfully, fairly and in a transparent way.
Not processed in a manner that is incompatible with what it was collected for.
Kept accurate, relevant and up to date.
Only retained for as long as it is necessary for the purposes it was collected for.
Kept securely by ensuring we have appropriate technical and organisational measures to keep data confidential.
We process data under the following lawful basis':
Legitimate Interest: there is a legitimate interest for ourselves and our clients in processing data to provide products and services to organisations who wish to identify deceased and / or gone away customers. We have conducted balancing tests to ensure that we balance the potential impact on the consumer and their rights of processing data with the interests of ourselves and our clients.
Legal Obligation: we may need to process data to fulfil legal requirements.
Example: We process data for a subject access request or.to suppress data.
Performance of a Contract: we may need to process personal data to fulfil a contractual obligation.
We may also use data processors that are third parties to provide operational services for us. We have contracts to ensure they cannot do anything with your personal information unless we have instructed them to do it, they will not share your personal information with any organisation apart from us and they will hold the data securely and retain it for the period we instruct.
Data Privacy
The protection and privacy of your personal information is as important to us as it is to you, after all we are consumers ourselves. Security is a priority with our networks hosted on secure servers based in the European Economic Area (EEA), utilising encryption technologies to keep your information safe.
We are committed to protecting the security of your personal information. We use a range of security technologies and procedures to help protect your personal information from unauthorised access, use, or disclosure. We store your personal information on secure servers with limited access located in UK.
Your rights
Your right to be erased
You can request the total erasure of your details from our database including data used for suppression only. We have processes in place to service this requirement and use anonymised processes to prevent further inclusion.
Your right to request amendments and corrections
You can request that we amend or correct any information that we hold about you and change your contact preferences at any time.
Your right to request the information we hold about you
You may wish to know all the information we hold about you. Please contact our Data Protection Officer for any such request.
The Ark (cm) Limited,
Unit 1 The Old Barn,
Wicklesham Lodge Farm,
Faringdon,
Oxfordshire
SN7 7PN
Telephone: 01367 245470
Email: 2by2@ark-data.co.uk
As you would expect we are required ask you for proof of identity to process information requests.
In addition, you have the right to complain to the ICO by visiting their website at http://ico.org.uk/, or by telephoning 0303 123 1113, or by post at Information Commissioner's Office, Wycliffe House, Water Lane, Wilmslow, Cheshire SK9 5AF.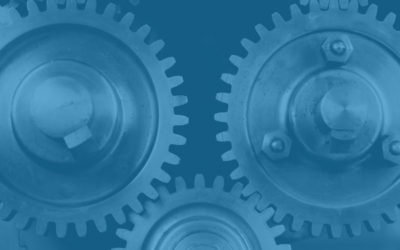 We are delighted to announce that our market-leading identification and suppression products, the National Deceased Register (NDR) and Re-mover are now accessible via our new API. The API will give our clients easy access to the millions of records held on NDR and...
The Ark has been accredited after passing the Data & Marketing Association (DMA) rigorous and thorough compliance audit process. Membership of the DMA is an endorsement that The Ark is a dedicated and responsible marketer.
Today more than ever, it's critical to make sure that mailing files contain as few deceased records as possible, preferably none. The question I frequently hear is – can I do more to stop mail arriving with a recently bereaved relative?
Here are 4 things to think about when planning your data suppression: