Accurate & Reliable Deceased Identification File
NDR helps identify, flag and remove deceased customers and prospects from your database and is a key component in identifying fraud.
Introducing
The National Deceased Register
The National Deceased Register (NDR) is the UK's most accurate, reliable, and comprehensive deceased identification file.
Removing deceased customers is essential to maintaining data accuracy, preventing identity fraud, and meeting the GDPR data compliance requirements. The National Deceased Register (NDR) is the only file available that can be used for customer identification, fraud, ID and suppression purposes. 
NDR contains information on over 90% of all deaths dating back to 1995, with the majority of records capturing date of birth and date of death, making it ideal for use in updating customer information, fraud, ID, collections, anti money laundering and customer identification and suppression.
It is widely acknowledged to be the UK's most accurate and reliable single source of deceased identification & suppression data. It is used by majority of the country's CRA's and corporations to ensure their data is maintained to the highest standards.
Accessing NDR has never been easier. Choose to license NDR through either Snowflake or JetStream Proactive

includes data on over 13 million deaths dating back to 1995

most deceased records added to the file within 6 weeks of death
of records are unique and never appear on any other deceased suppression file

of all UK deaths are recorded in the NDR from all UK regions, ages and incomes
new deceased records are added to the file every month
easy access via either Snowflake or Jetstream Proactive
Key features of 
National Deceased Register

 at a glance
ICO & DMA Approved
The National Deceased Register is the only identification & suppression file that has been scrutinised by both the ICO & DMA.  
Quick & Reliable
On average records are added to NDR just 6 weeks after death.
Comprehensive
Each deceased record contains Title, First Name, Middle Initial, Surname, Address Line, Postcode, and Date Added to the file. Majority of the records also include date of birth and date of death.
Unlock the 
National Deceased Register

benefits

Remain Compliant
Maintain the quality and accuracy of your data to comply with DPA & GDPR regulations.

Save money
Mailing the deceased wastes large amounts of marketing budget; the costs of removing a record are far cheaper than production and mailing costs.

Prevent identity fraud
Deceased identity fraud is one of the fastest growing identity theft crimes in the UK, help prevent it by ensuring your campaigns do not fall into the wrong hands.

Protect your brand
Avoid causing unnecessary upset to the bereaved and the associated impact on your credibility.
"Happily, for both parties, the NDR stood up to some pretty heavy scrutiny and has now been embedded into our business on what we anticipate will be a long term basis"
Graeme McDermott, Head of Customer Data, The AA, UK
48,000 new records are identified and added to the file each month
Over 13 million corroborated records that date back to the year 1995
Ready to learn more about the 
National Deceased Register

?

Find out more about the National Deceased Register or to arrange an evaluation simply enter your details or call 0370 334 1510 today.
Case Studies
The Ark offers unrivalled data solutions, advanced matching software, and leading suppression and identification products. The following case studies demonstrate the significant impact our services have had on our clients data intitiatives.
Blog
Here you can read our latest company news, our thoughts on the world of data and advice regarding the data challenges facing large organisations today. 
The Ark has been accredited after passing the Data & Marketing Association (DMA) rigorous and thorough compliance audit process. Membership of the DMA is an endorsement that The Ark is a dedicated and responsible marketer.
Today more than ever, it's critical to make sure that mailing files contain as few deceased records as possible, preferably none. The question I frequently hear is – can I do more to stop mail arriving with a recently bereaved relative?
Here are 4 things to think about when planning your data suppression: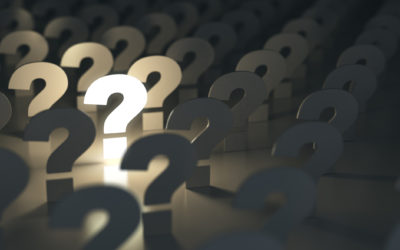 Complacency when it comes to data suppression could be sabotaging your campaign performance and may also derail your GDPR compliance plans.