Lightning fast cloud based data matching
JetStream provides accurate, fast, scalable key-2-key data matching
JetStream makes it easy for any user – regardless of their technical skills – to standardise, enhance and match data accurately.
JetStream is a new and unique cloud-based data matching platform that offers in near real time, secure, key to key matching between an organisations customer database and any other JetStream keyed dataset.
JetStream will match your data to our market leading range of suppression and enhancement datasets or any 3rd party UK dataset that includes name and address. 
JetStream will standardise, enhance and turn your customer data into match-keys  (achieving speeds of up to 2 millon records a minute), giving you quicker results so you can make business decisions faster.
Protect your information and comply with data security requirements: JetStream keys are  pseudonymous and non-reversible.  They contain no PII information. This helps to ensure  data security and complies with  data minimisation requirements of GDPR.

Achieve super-fast speeds of up to 2 million records per minute

Match 3rd party data using only JetStream tools (no inhouse systems or people required)
Choose JetStream Proactive and receive triggered notifications of deceased, goneaway and mover customers
Highly accurate matching process contains no PII and is compliant with GDPR
Receive automatic notifications of changes to your customer data 
JetStream Proactive can be configured to match any Ark data set (or 3rd-party data set with a UK address) to provide proactive notifications on your customer data.
These near real-time alerts will help you identify customers who are planning to move home, no longer live at an address (gone-aways) or have passed away (deceased) and take appropriate action.
Ark data sets available in JetStream Proactive include:
– National Deceased Register (NDR)
– Re-mover
– Mover Alerts
– UK Household File
Create your own unique customer ID's 
JetStream Enterprise provides larger organisations with the means to convert disparate and multiple customer data silos into JetStream match-keys.  These match-keys are passed back to the organisation allowing them to be used to create a unique customer identifier across the business.
Unlock 
JetStream

benefits

Highly accurate data matching
JetStream simplifies the complexities of matching customer names and addresses to 3rd party data sets, dealing with poorly formatted data and varying levels of data accuracy and completeness to provide a consistent and highly accurate match every time.

Security
Data sharing in a 'Data Clean Rooms' environment (a place where sensitive data derived from unique identifiers, such as emails, hashed emails, names etc. can be leveraged while preserving privacy). This allows customer data to be matched without exposing any PII or sensitive data.

Proactive
Jetstream provides near real-time alerts as changes occur within your customer data so you can act fast and anticipate your customer needs.

Super-fast
There's no need to export and transfer your customer data every month, so no monthly batch processing is required. You receive near real-time processing and matching.

Easy to implement
There's no software to install or licence required, just minimal time from your technical department to send your customer data to the JetStream API, particularly if your customer data is already in Snowflake.
Ready to learn more about
JetStream

?

Find out how JetStream can transform your data processing.

Enter your details or call 0370 334 1510 today.
Case Studies
The Ark offers unrivalled data solutions, advanced matching software, and leading suppression and identification products. The following case studies demonstrate the significant impact our services have had on our clients data intitiatives.
Blog
Here you can read our latest company news, our thoughts on the world of data and advice regarding the data challenges facing large organisations today. 
The Ark has been accredited after passing the Data & Marketing Association (DMA) rigorous and thorough compliance audit process. Membership of the DMA is an endorsement that The Ark is a dedicated and responsible marketer.
Today more than ever, it's critical to make sure that mailing files contain as few deceased records as possible, preferably none. The question I frequently hear is – can I do more to stop mail arriving with a recently bereaved relative?
Here are 4 things to think about when planning your data suppression: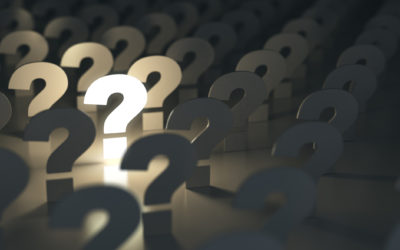 Complacency when it comes to data suppression could be sabotaging your campaign performance and may also derail your GDPR compliance plans.